If you want to make EDM or other genres of electronic music but can't afford to get plugins like Nexus, Serum, or Sylenth, this video is just the thing you need.
This blog post will show you the best free synthesizers to make digital music.
Chart of the Best Free VST Synths for EDM
This table includes all of the free synths for EDM that are mentioned in the article below.
| | | |
| --- | --- | --- |
| Plugin Name | Available Plugin Formats | Supported OS |
| Kairatune | 32 & 64-bit VST & AU | Windows & Mac |
| Helm | 32 & 64-bit VST, AU, & LV2 | Windows, Mac, & Linux |
| Synth1 | 32 & 64-bit VST & AU | Windows & Mac |
| Tunefish4 | 32 & 64-bit VST & AU | Windows, Mac, & Linux |
| Phutura | 32-bit VST | Windows |
You can find a demo of how each one sounds in the video below.
1. Kairatune by Futucraft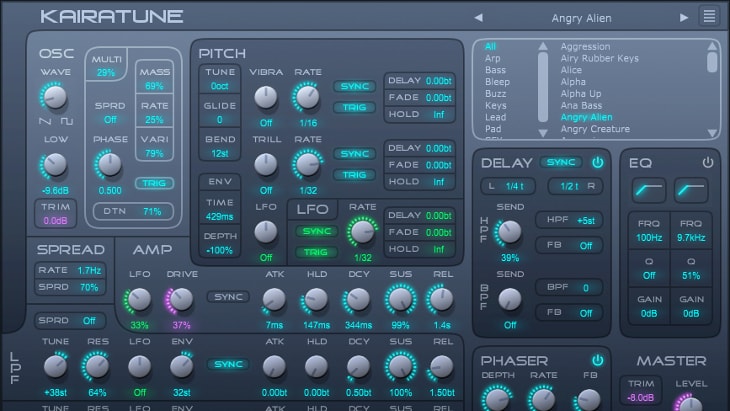 The first one on the list is Kairatune by Futucraft and is available as AU and VST.
There are a lot of unique sounds packed into this with its presets alone.
Download Kairatune by Futucraft for Free
2. Helm by Matt Tytel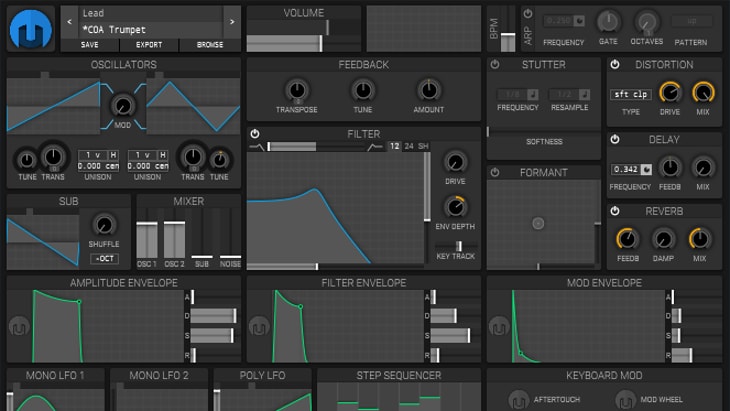 Up next is a synth called Helm by Matt Tytel, which is kind of like Massive as you have the ability to link parameters together to be modulated.
To do that you just need to click a helmet and then move a parameter. To disconnect it, right-click to see the option.
Overall, it's a great looking synth with lots of presets and is available as VST, AU, and LV2.
Download Helm by Matt Tytel for Free
3. Synth1 by Ichiro Toda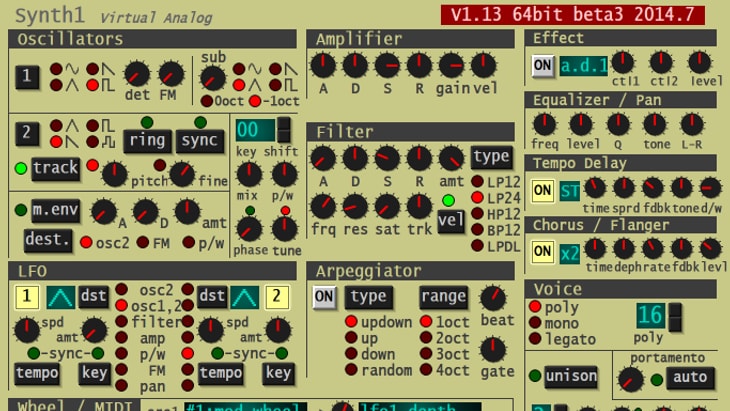 Don't let the graphics fool you. Synth1 by Ichiro Toda is a very versatile plugin that gets you both retro and somewhat modern sounds.
Available as VST and AU in both 64 and 32 bit, this is one of the most widely used free synthesizers out there.
There is a huge community where you can find tonnes of presets either on the same page you download it on or over on KVR under the Banks and Patches tab for the plugin.
As for the presets that come with it, you'll need to run initsettings.exe for them to actually show up.
The first time I gave this plugin a try, I didn't know about this for over a year and that led me to just neglect it. But, after discovering this, it sounds great.
Download Synth1 by Ichiro Today for Free
4. Tunefish4 by Braincontrol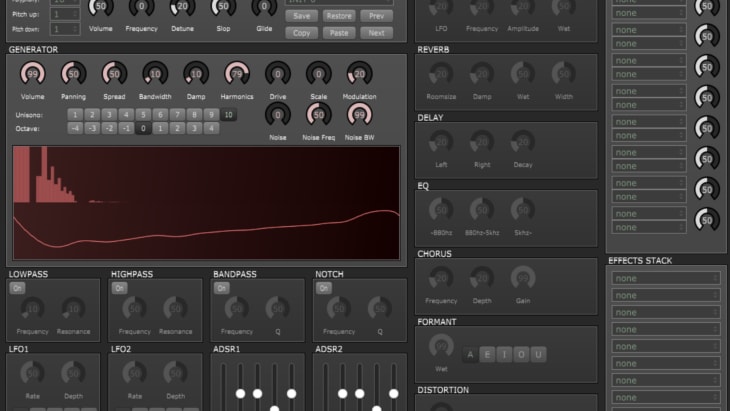 The next plugin is called Tunefish4 by Braincontrol. Available as VSTi and AU, this synth is really impressive.
Although it only has 67 presets, they really have some character to them. The percussion is crisp and the sound effects are quite unique.
A cool feature is the ability to arrange your effect stack, basically the order the signal passes through each effect.
Another one is the mod matrix, allowing you to link parameters to an LFO or ADSR.
Download Tunefish4 by Braincontrol for Free
5. Phutura by Phuturetone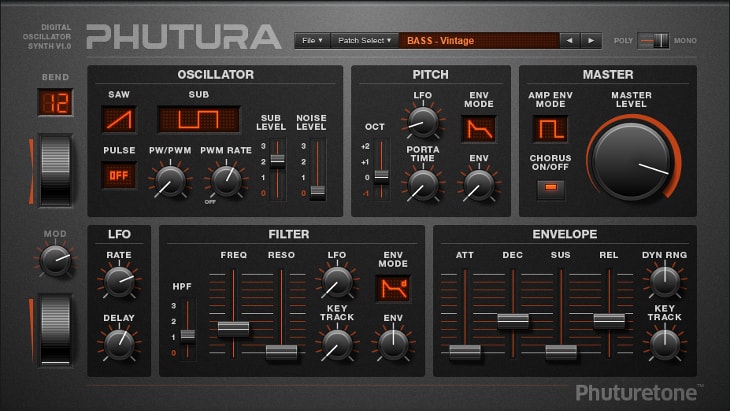 The last, and of course, not least, is Phutura by Phuturetone. This is a synth that is simple yet offers pretty good sounds for EDM.
On the download page, the first option you see for Phutura is for Native Instruments' Reaktor so just scroll down to the bottom to get the 32-bit VST.
And it is only available for Windows.
Download Phutura by Phuturetone for Free
Getting more Presets for your Synthesizers
As I said about Synth1, you can get additional preset banks for many synths from KRV under the Banks and Patches tab for each plugin.
These are all made by people who use the plugin and have done the hard work of creating great sounds for you, saving you a bunch of time.
Not to mention, it can be kinda hard to create your own patches and presets when you're just getting started with a plugin.
With that, I hope you enjoyed. As always, thanks for reading.