These are the best free audio distortion effect plugins for windows and mac.
This list is going to show you examples of 5 different VSTs and some of them are available as AU plugins too.
Chart of the best free distortion effect plugins
This table includes all of the free effect plugins for distortion that are mentioned in the article below.
| Plugin Name | Available Plugin Formats | Supported OS |
| --- | --- | --- |
| Krush | 64 & 32-bit VST, AAX, and AU | Windows & Mac |
| Regressif | 64 & 32-bit VST, and AU | Windows & Mac |
| FuzzPlus 3 | 64 & 32-bit VST, VST3, AAX, and AU | Windows & Mac |
| Gorgon | 64 & 32-bit VST, and AU | Windows & Mac |
| Temper | 64 & 32-bit VST, VST3, and AU | Windows & Mac |
If you want to hear what each one sounds like, check out the video below.
1. Krush by Tritik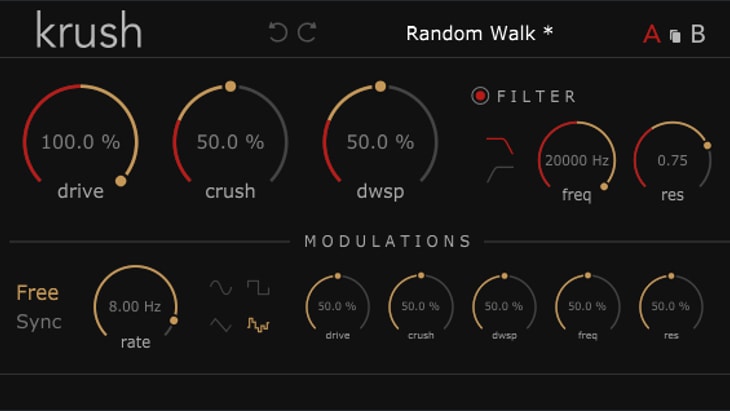 The first one I want to show you is Krush by Tritik. This is a bit-crusher effect and is one of my favorite and go-to options for distortion plugins.
This effect has 3 main parameters; Drive, Bit-depth Reduction, and Sample-rate Reduction.
These all contribute to how distorted the signal will be.
Then it can be further refined with the filter, allowing you to only distort parts of the frequency spectrum, giving you a high and low pass filter.
Now, this is really useful if you only want to affect the high end, and make things a bit more crispy without completely destroying the bass or other sounds in the lower end of the spectrum.
But, that's not even all of it, you get modulation so it can be changed over time with the help of an LFO (or Low-Frequency Oscillator).
2. Regressif by Inear Display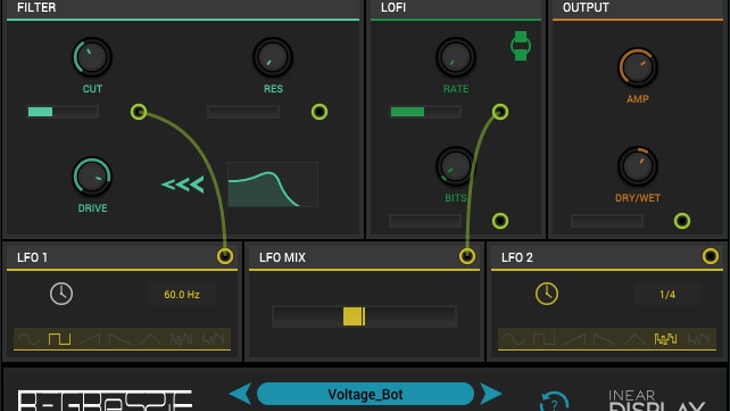 Up next is a pretty interesting one that is kind of modular, letting you route different parameters to separate LFO's or a mix of the two.
Regressif by Inear Display has a couple routing features I don't see in other distortion plugins, and these really make a difference in the sound.
You can set the distortion to be pre or post filter and you can make the LoFi routing be a mix, ring, or chain.
To sum it up, this thing is a pretty cool sound design tool.
Let's pause for a second. If you don't know what all of these knobs and parameters do, I made a video all about the typical options found in distortion plugins and you might be more comfortable with using them after watching that tutorial.
3. FuzzPlus 3 by Audio Damage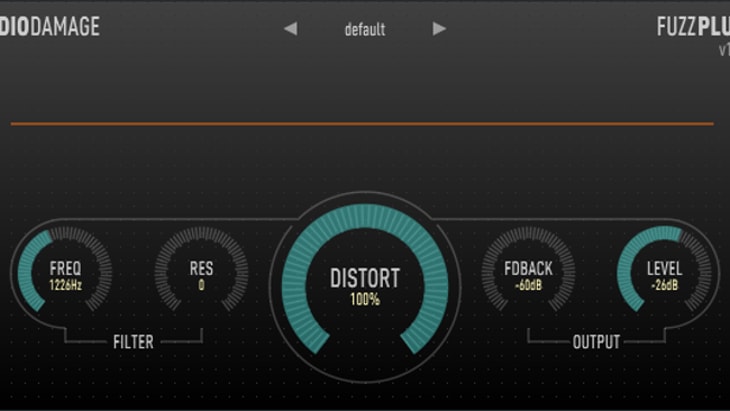 Alright, on to the next plugin. FuzzPlus 3 is a nice minimal option on the list.
While it does have a nice distortion sound when you turn up the distort knob, I think the coolest sound you can get out of it is when you turn it to 0 and the resonance around 8 or higher, basically when you start to hear the waveform.
Then you can just move around the frequency to change the pitch and even move the resonance around a bit. What you get is an electric drone or laser.
4. Gorgon by Inear Display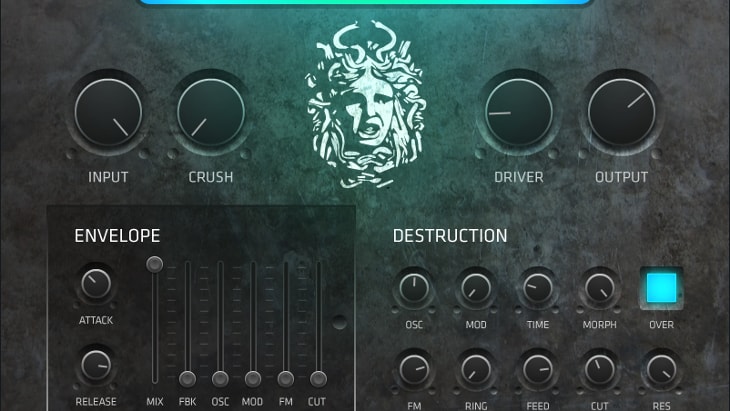 This is another one by Inear Display called Gorgon.
The presets in this one are actually ridiculous and it made something right away that could be used in some kind of experimental Dubstep or some kind of genre like that.
This thing gives you a lot of control over how you want it to affect the sound and even comes with a bit crusher knob.
5. Temper by Creative Intent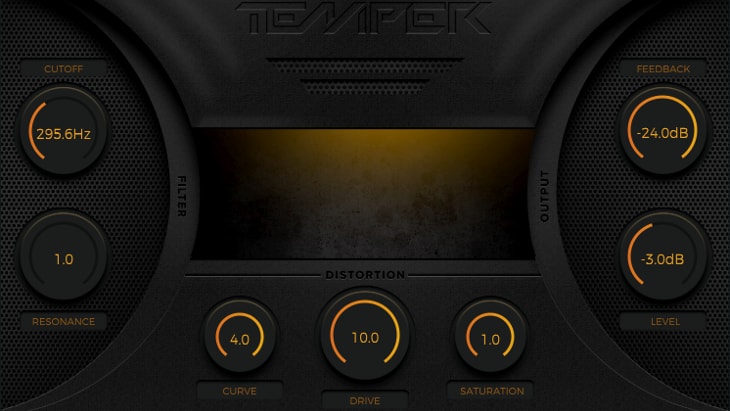 Finally last, but certainly not least, we have Temper by Creative Intent.
Now, just because it looks cool, doesn't mean it's the best on the list.
It does, however, give you a really crispy and clear sound even at its default preset.
From there you can destroy the sound while still keeping its tonality by dropping the cutoff point to around 300Hz.
If you want a bit of extra tone in the sound, you can jack up the resonance to its max.
---
There you have it, those are the best free audio distortion plugins I could find. I really hope this list helped. As always, thanks for reading!